Client Case
Finepart Micro Waterjet
Website, SEO, paid advertising, and targeted outreach to ideal customer profiles.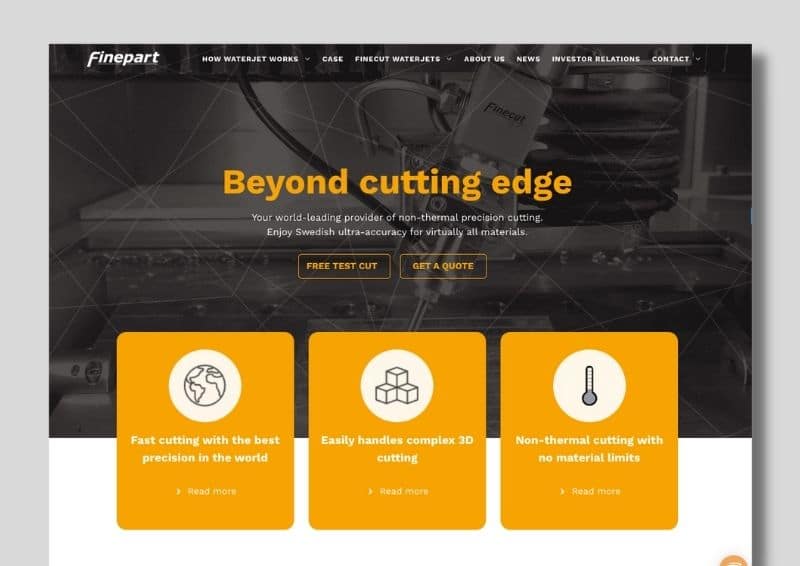 Managed Marketing Services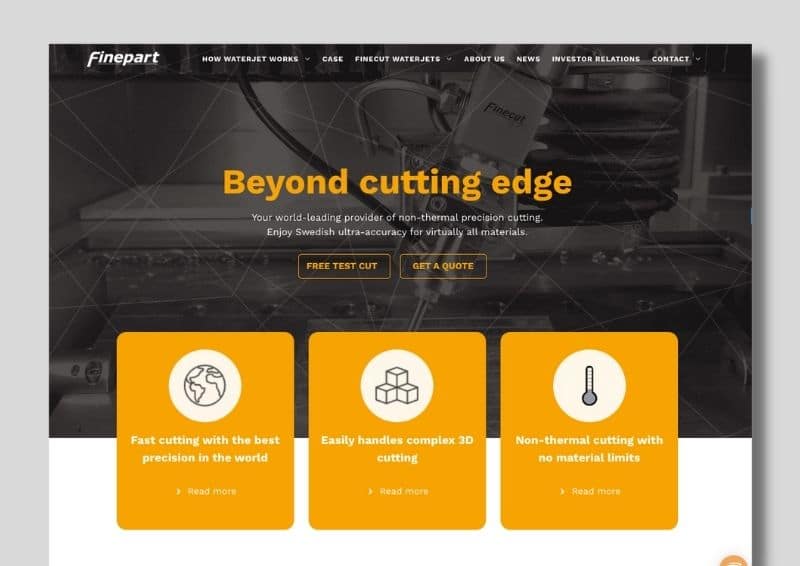 About the process
Finepart is a global manufacturing company, that develops and manufactures cutting edge micro waterjet machines. Our focus is to deliver ideal customer profile leads, within a defined niche and market, that has a known need for their cutting technology.
Step one was to identify the opportunities in search engine traffic and a clear content roadmap for achieving the goal of monthly leads from search engines. Step two was to SEO optimize the website to capture the traffic and leads in mid- to long-term, in tandem with a paid advertising strategy for short-term lead generation.
Don't Tell Me, Show Me …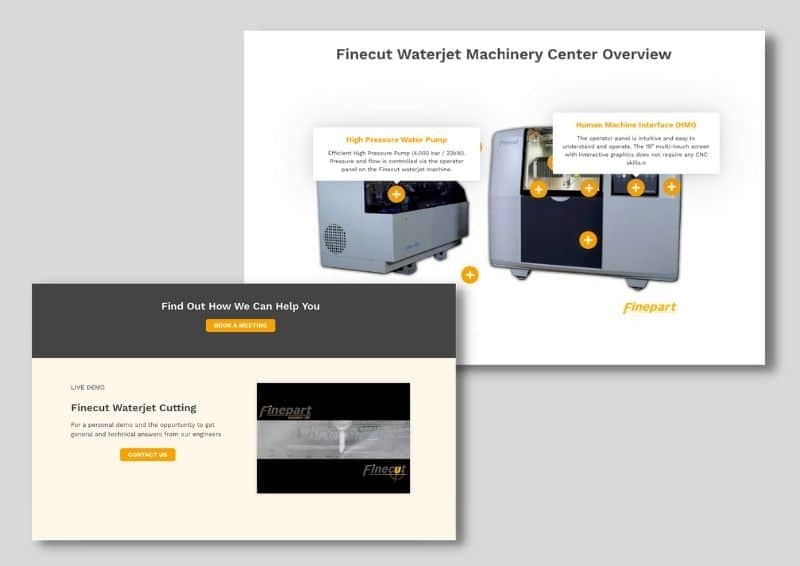 Most websites visits, whether they are organic or paid traffic, and therefore needed interactive content and video to a much wider extent, in order to showcase how the machinery delivers on the main challenges that currently technology can't. YouTube was therefore a focus channel both in terms of product presentation, and as an important advertising channel for short-term lead generation.
Content For Every Stage Of The Buyer's Journey