Client Case
Universal Janitorial Services
Website, SEO, paid advertising, and targeted email outreach to ideal customer profiles.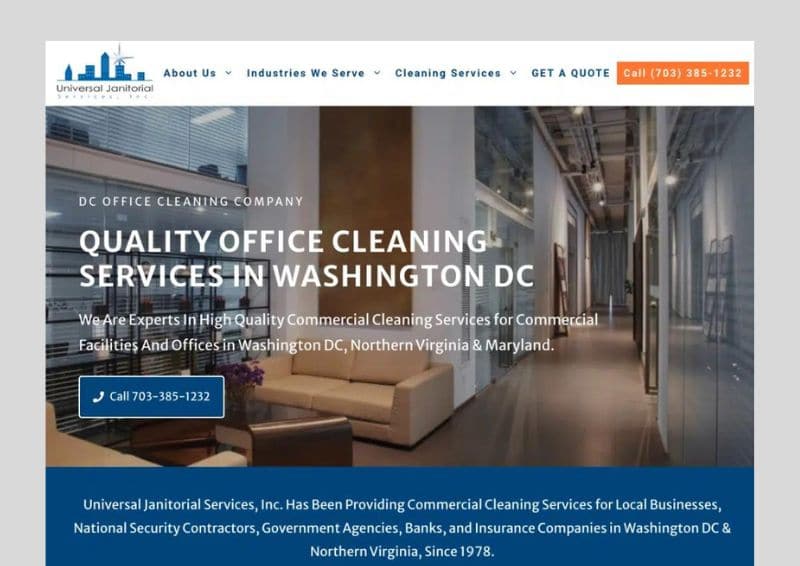 Managed Marketing Services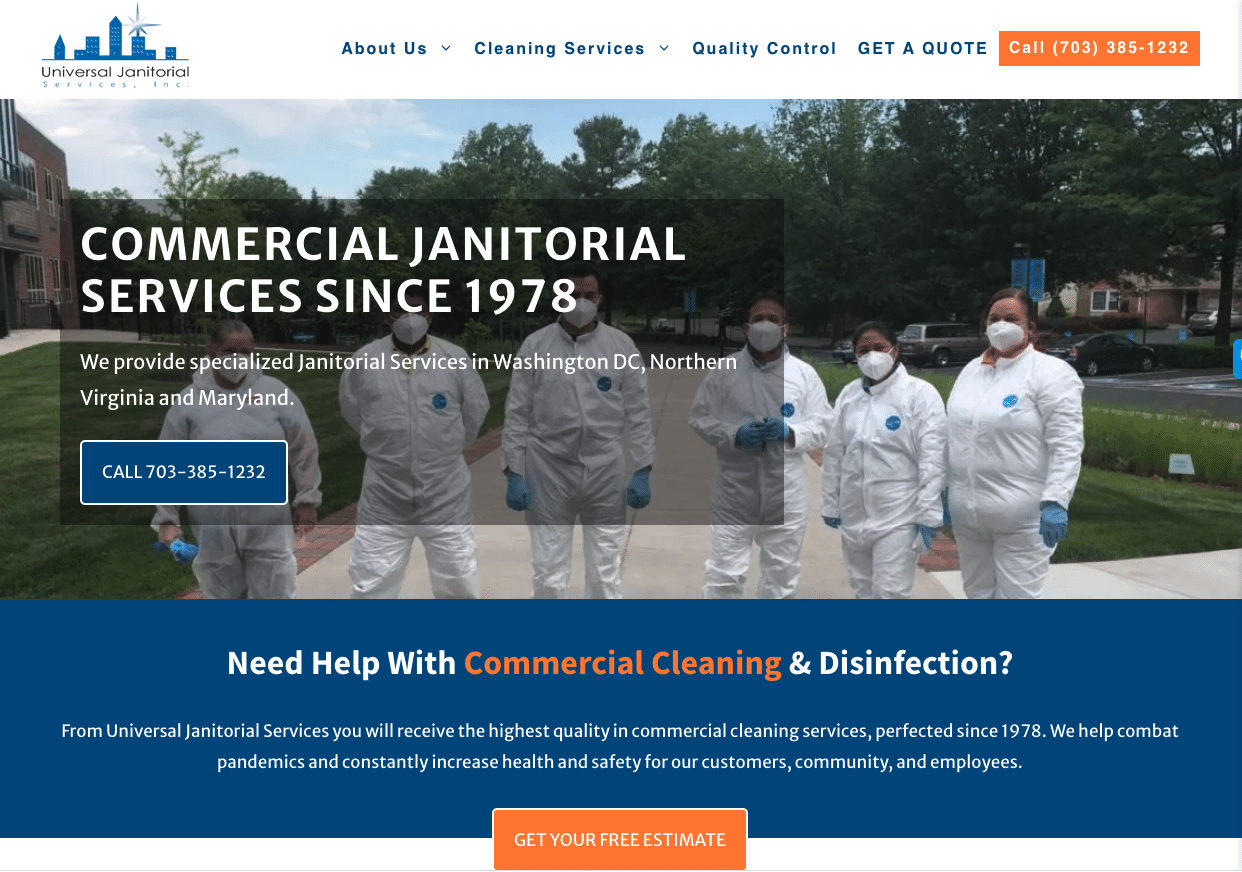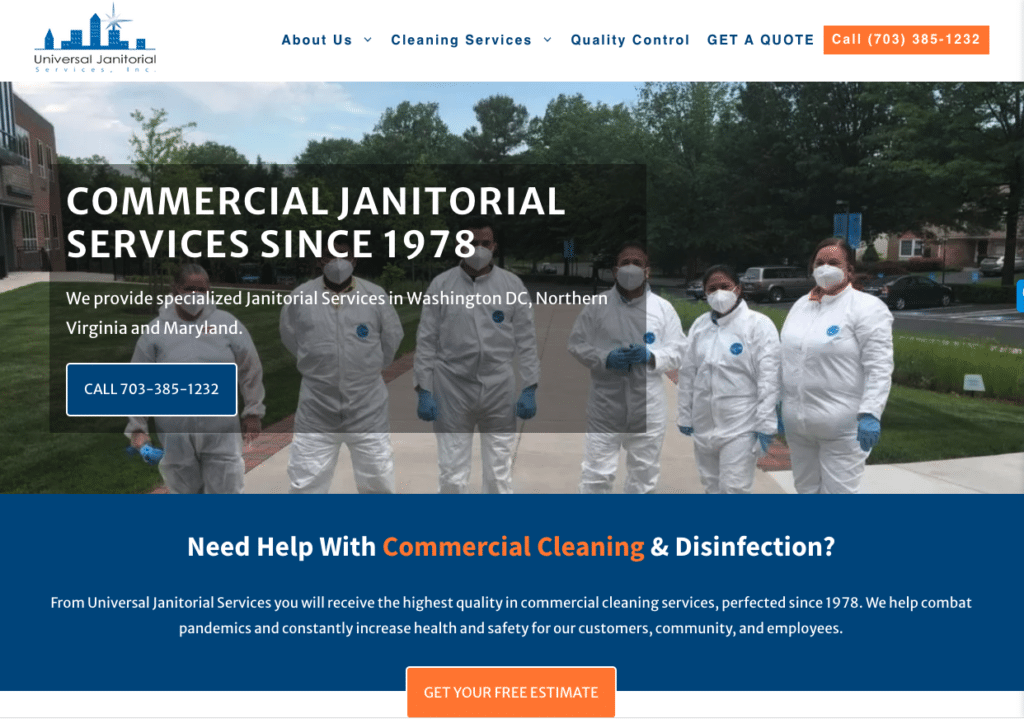 About the process
Universal Janitorial Services Inc. is a commercial cleaning company.
Following a detailed analysis of popular search terms for commercial and janitorial cleaning services for Universal's local service areas, we created a new and extensive website.
The website new contains dedicated service and facilities pages, as well as a blog post section that helps the website generate both traffic and "request for estimates".
Results
Universal's website now generates a continuous flow of leads every week, from office cleaning to national security contractor cleaning contracts.