What is a manufacturers directory?
A manufacturers directory is an online directory with an extensive database, where industrial manufacturers and suppliers can list and promote their products, and where buyers can search for suppliers and distributors who provide what they are looking for. The directories can vary in geographical and industry focus, but also in how well they let suppliers and buyers interact on their directory. Some manufactures directories are free with the option for paid promotion, and some require a fee for getting listed in their industrial manufacturers directory.
What You Will Find In This Article
Benefits Of Listing Your Manufacturing Company In an Industrial Manufacturers Directory
There are a few reasons for creating a profile in industrial directories and some are worth while, while others may in the best case a link to your website for the purpose of search engine optimization.
Listing your company and products where buyers are actively looking.
Receive and submit RFP's that are relevant for your company.
Increase your brand and product visibility globally or in your region.
Appear next to competing manufacturing companies in your industry.
Here is the list
Global directories for manufacturing companies
Kompass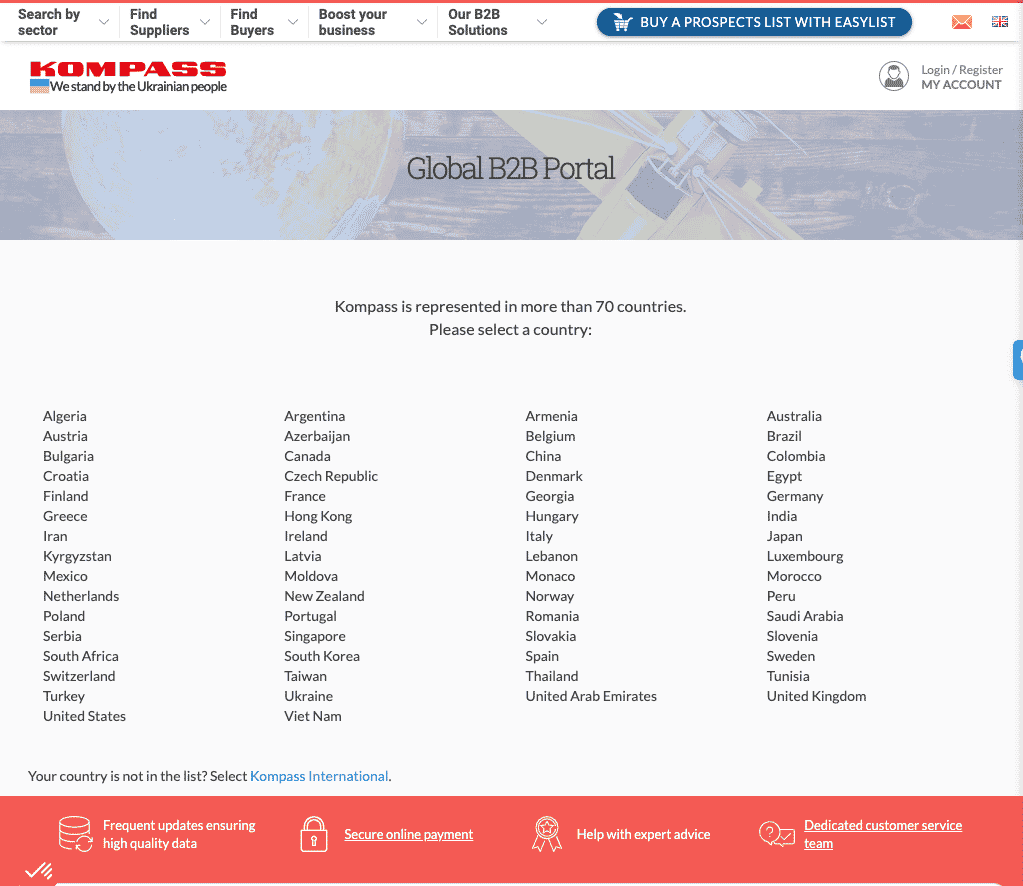 You really should register here.
Kompass is a well known directory that covers most of the global market, and ever industrial sector. It is a great place to find suppliers and representatives in any industrial sector, for international buyers. Kompass consists of different websites for each country, so you will need to create your profile in the countries where you have an address and a phone number. If you don't have your own location in the countries you would like to be listed, you can list your company and use your representatives address and phone number.
WHAT: Create a company profile
WHERE: Global (60 countries)
Industry focus: All industrial sectors
Link to create a profile:
EuroPages – B2B Sourcing Platform
A place to promote your company and products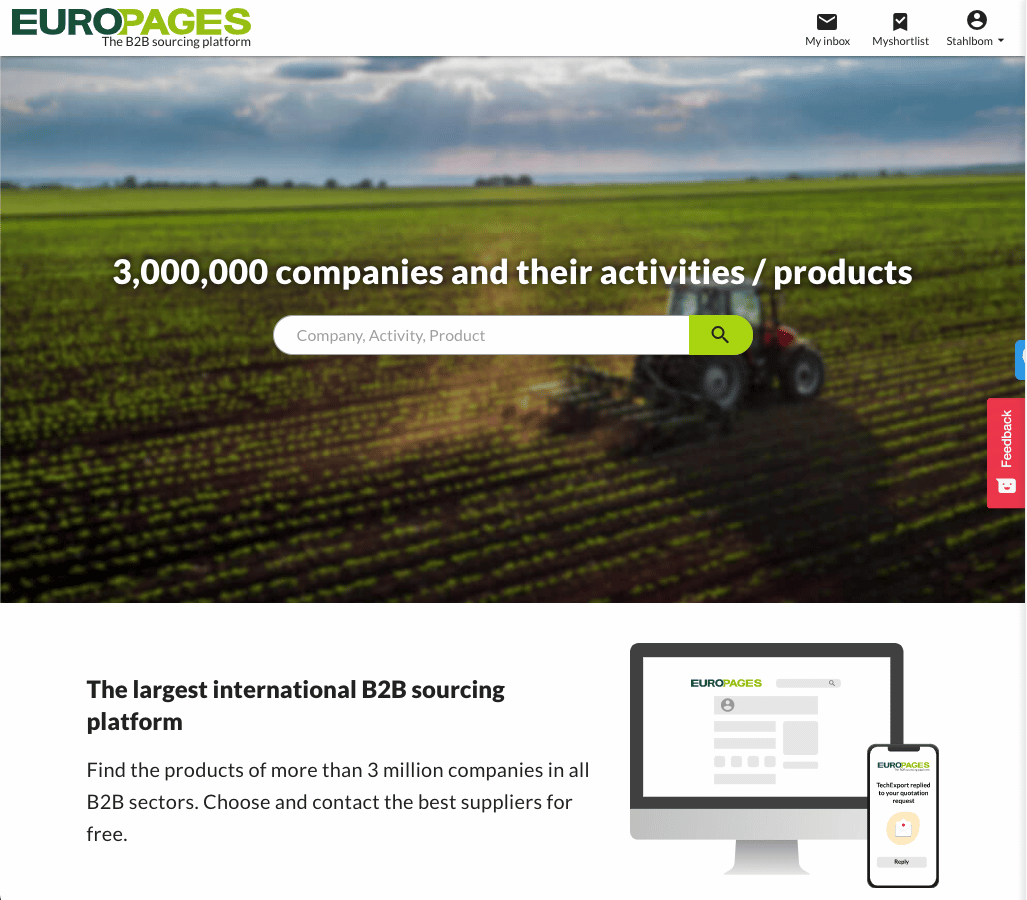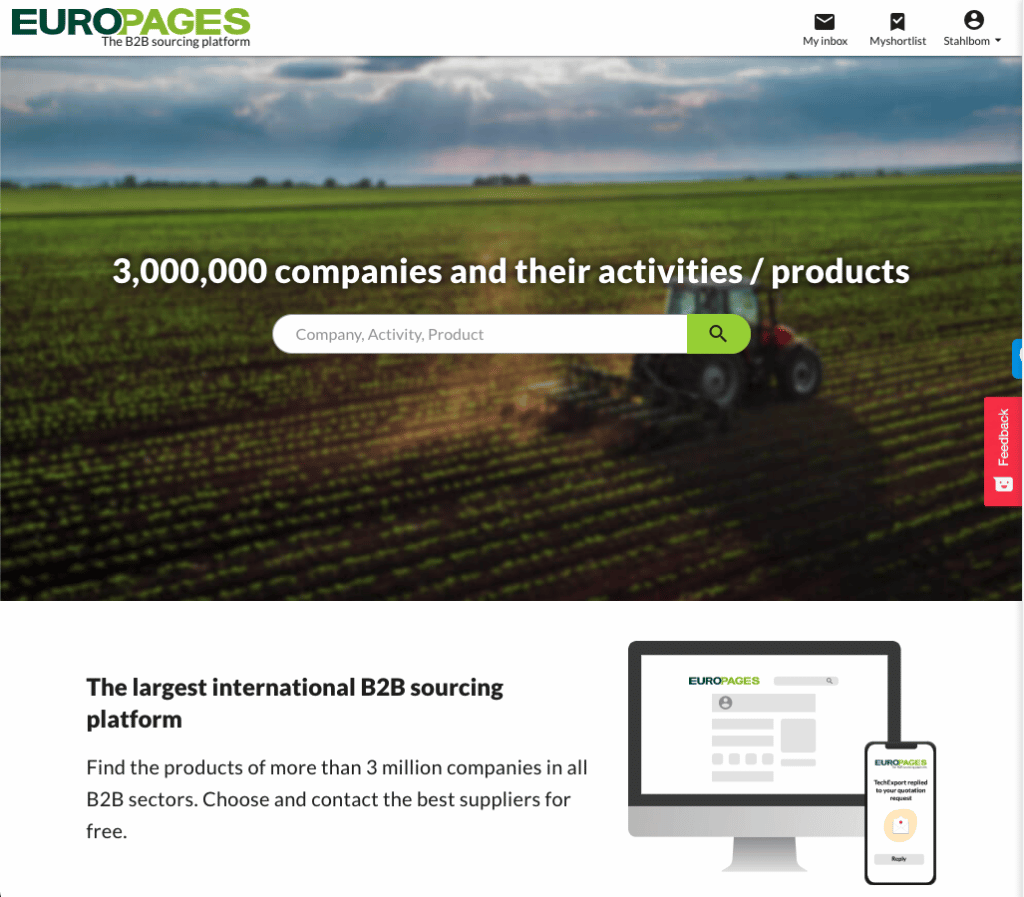 Europages.co.uk is a directory that you do need to get listed on. It has global reach, although 33% of traffic is UK visitors.
On EuroPages you can create a company profile as well as presentation of your products and machinery, add images, and downloadable product description.
Europage's emphasis is clearly to create a connections between suppliers, representatives, and international buyers. Well worth the effort.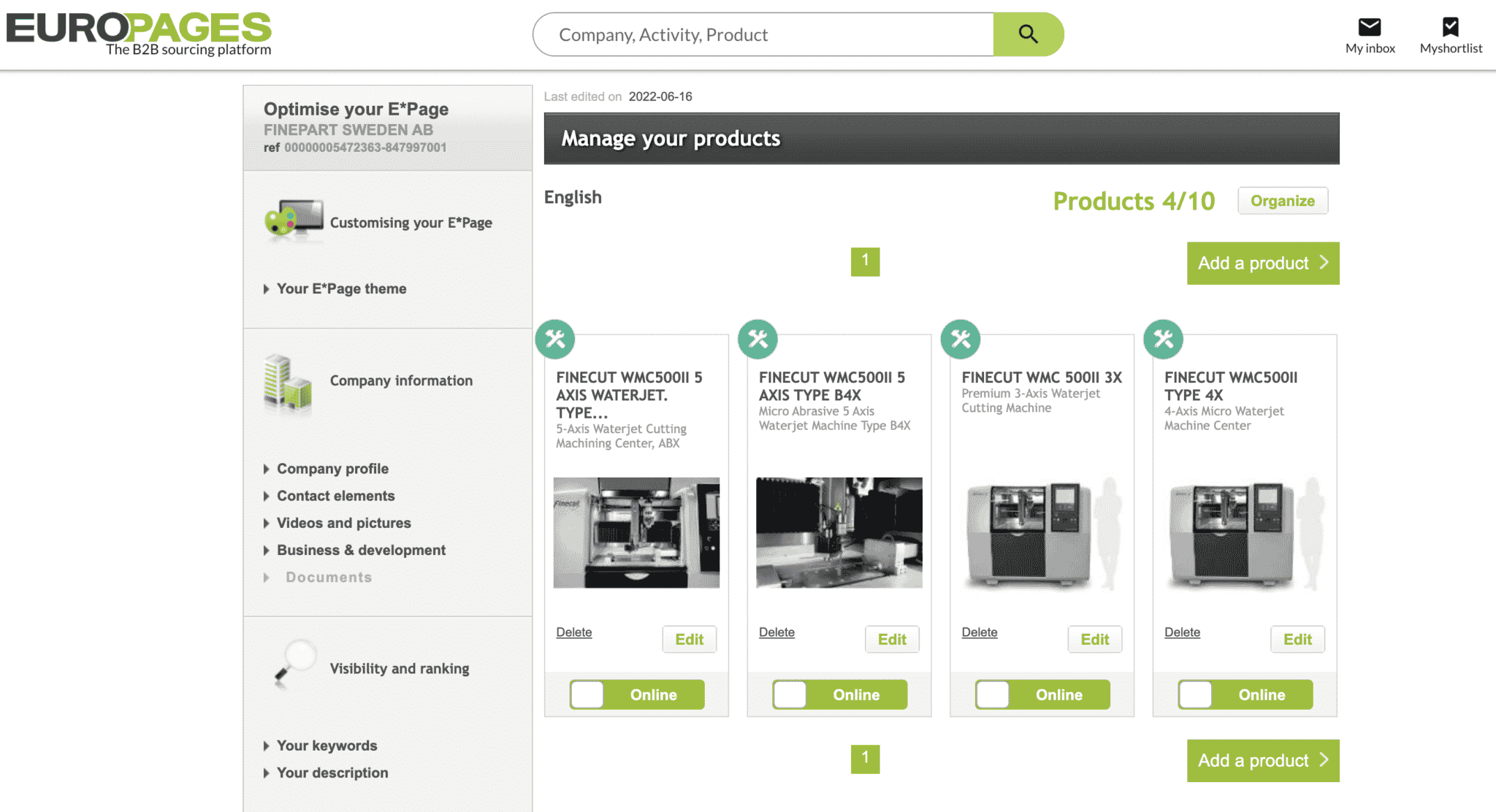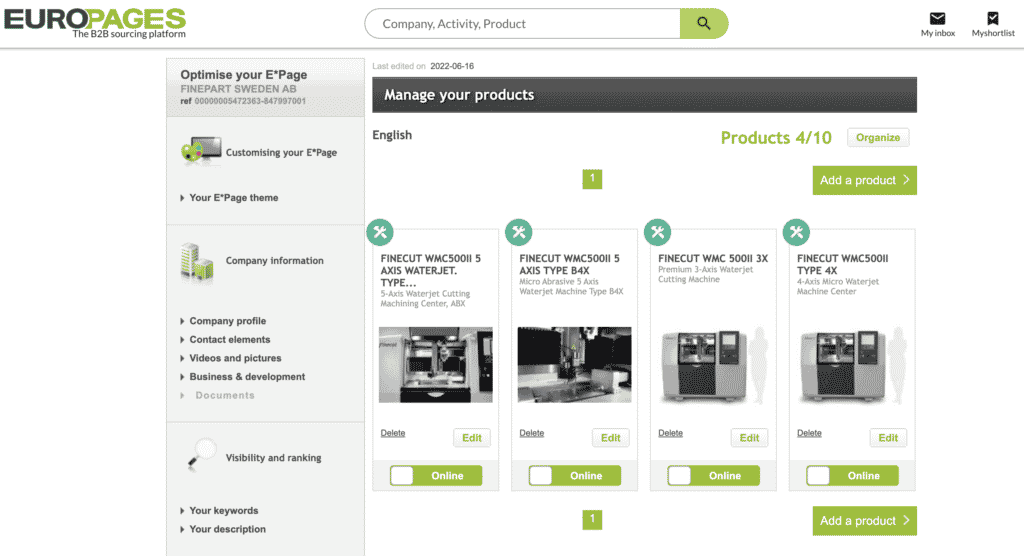 WHAT: Create a company profile and reply to RFQs
WHERE: UK (30%), US (10%), Germany (10%)
MGF – Manufacturing Relationships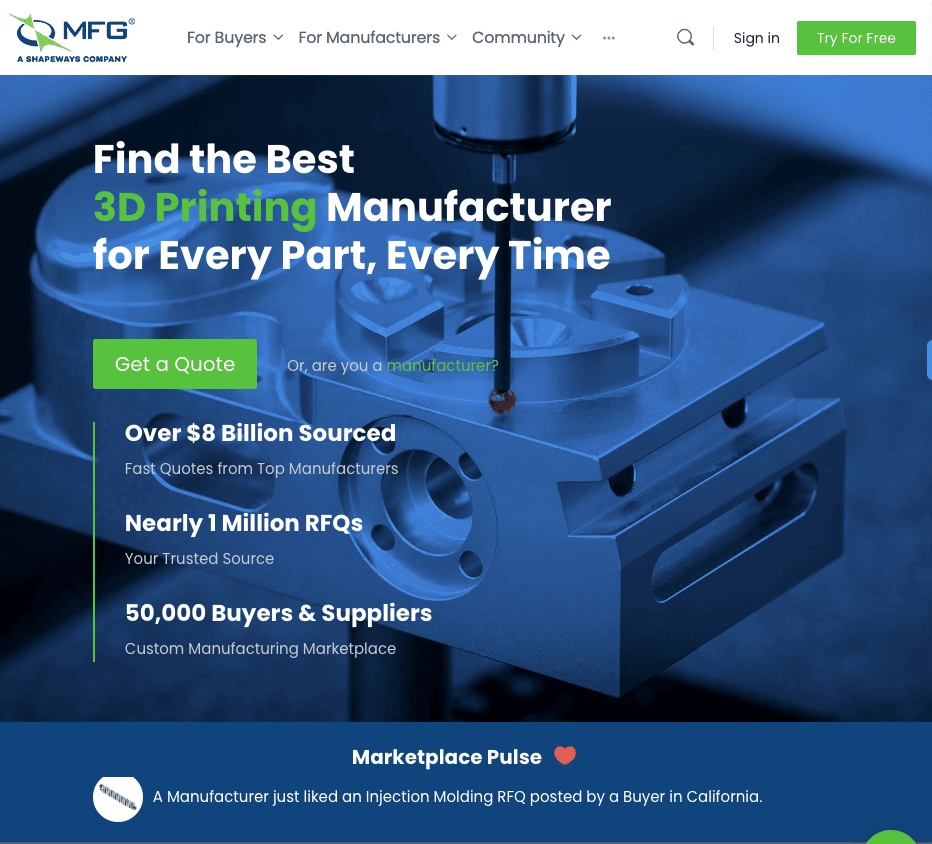 Mfg.com is purely a directory of manufactures and buyers in various industries, and a clear focus on connecting the two.
Buyers can create RFQ's and search for industrial manufactures and representatives in any industrial sector. Manufactures can manage their list of RFQs that originate from the platform. A clear focus on trade.
You might want to test MFG.com out as they are focused on paid promotion. We do not suggest that you blindly accept to pay hundreds of dollars every month. Instead, dedicate 30-60 days testing if the paid version of the platform will generate any contacts or leads, and decide if you want to continue or focus elsewhere.
WHAT: Create a company profile and reply to RFQs
WHERE: 25K / month visitors (US: 35%, Brazil: 35%, India 15%)
To add your company information:
MacRaes Bluebook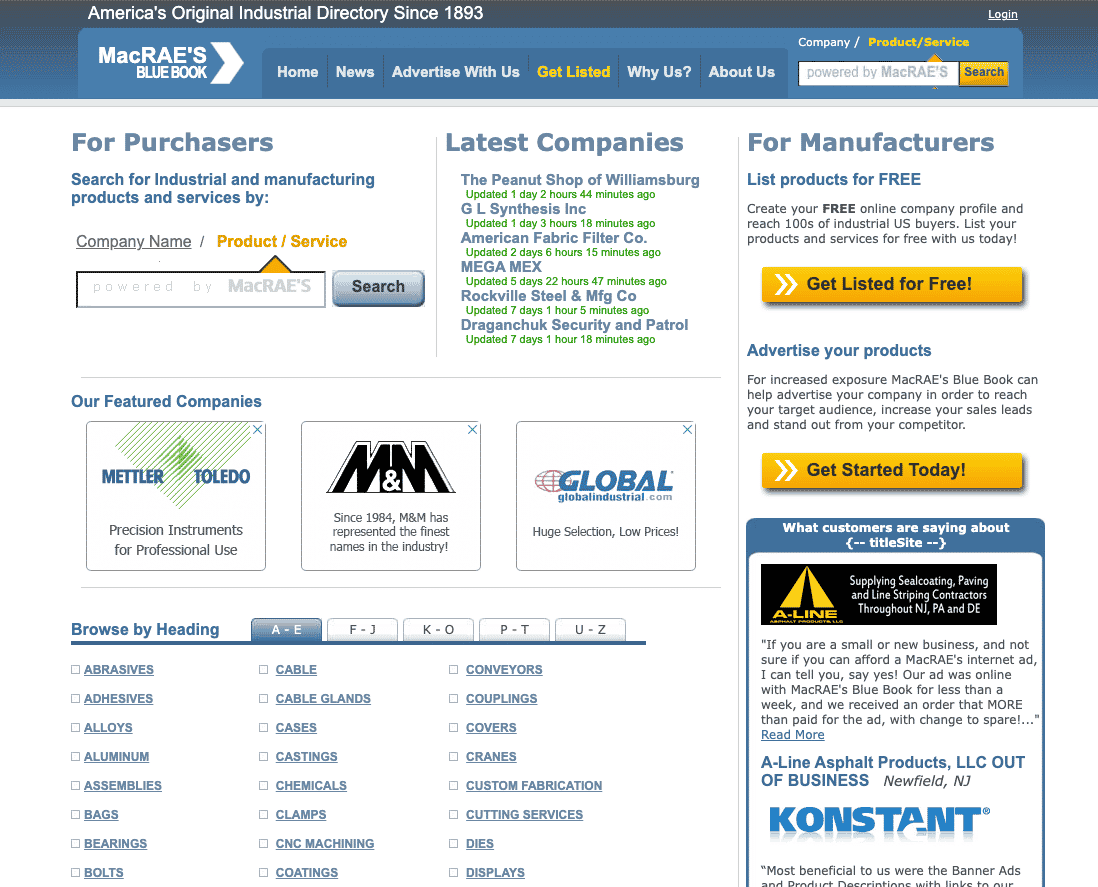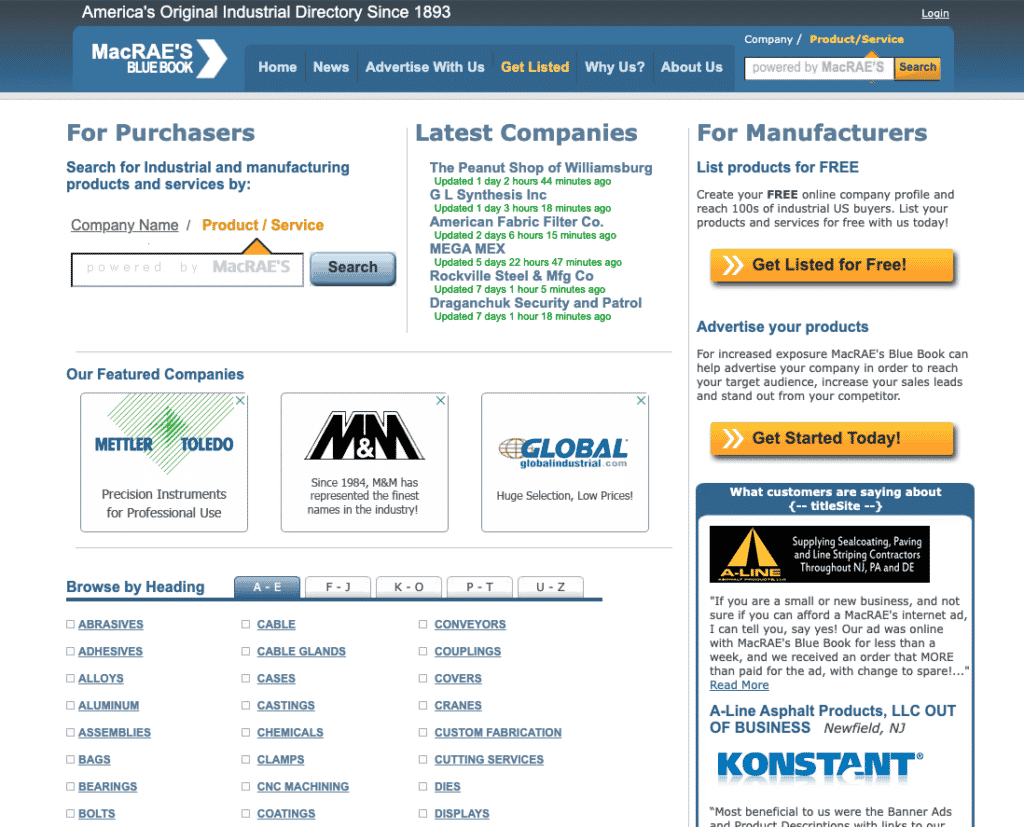 America's Original Industrial Directory Since 1893.
MacRaes Bluebook is almost exclusively focused on US which is their main source of organic traffic. High domain rank, medium traffic, and possibly a source of new leads if North America is your target market.
WHAT: Create a company profile and reply to RFQs
WHERE: 11K monthly visitors mainly from the USA
To add your company information:
Engineering 360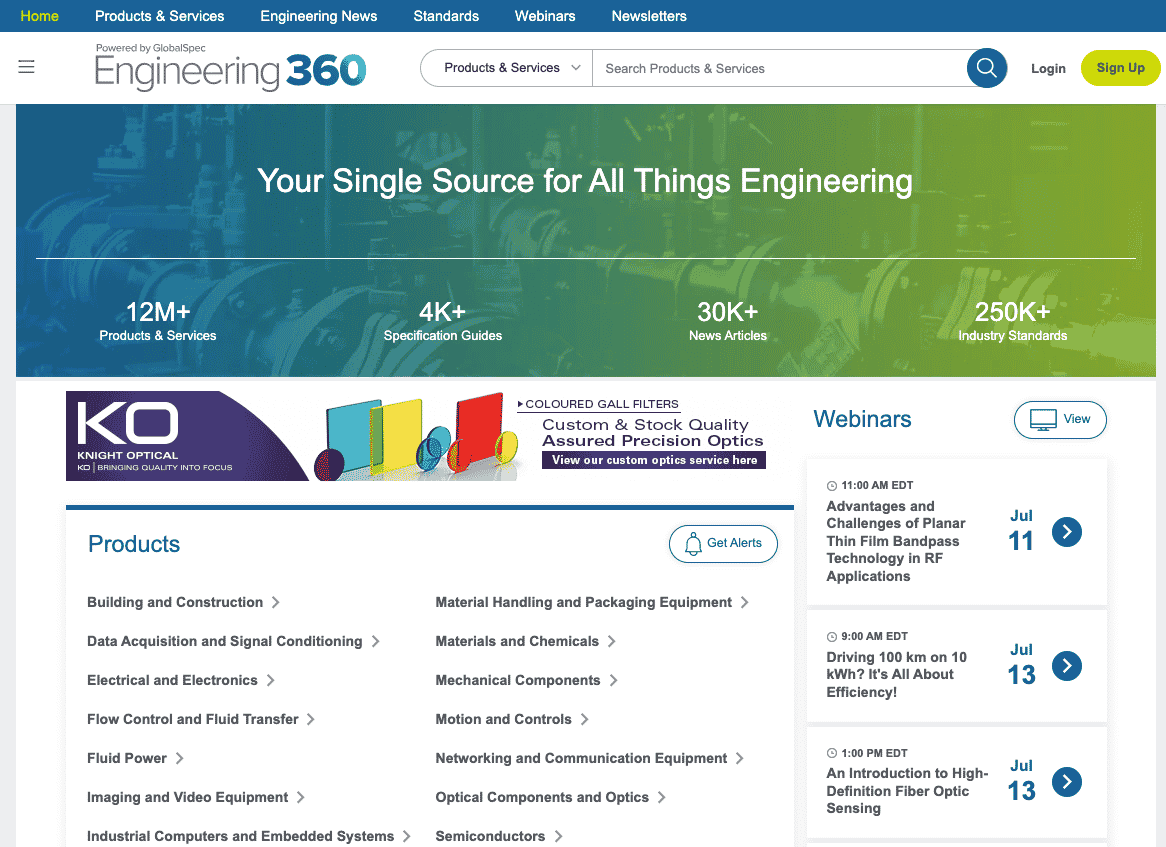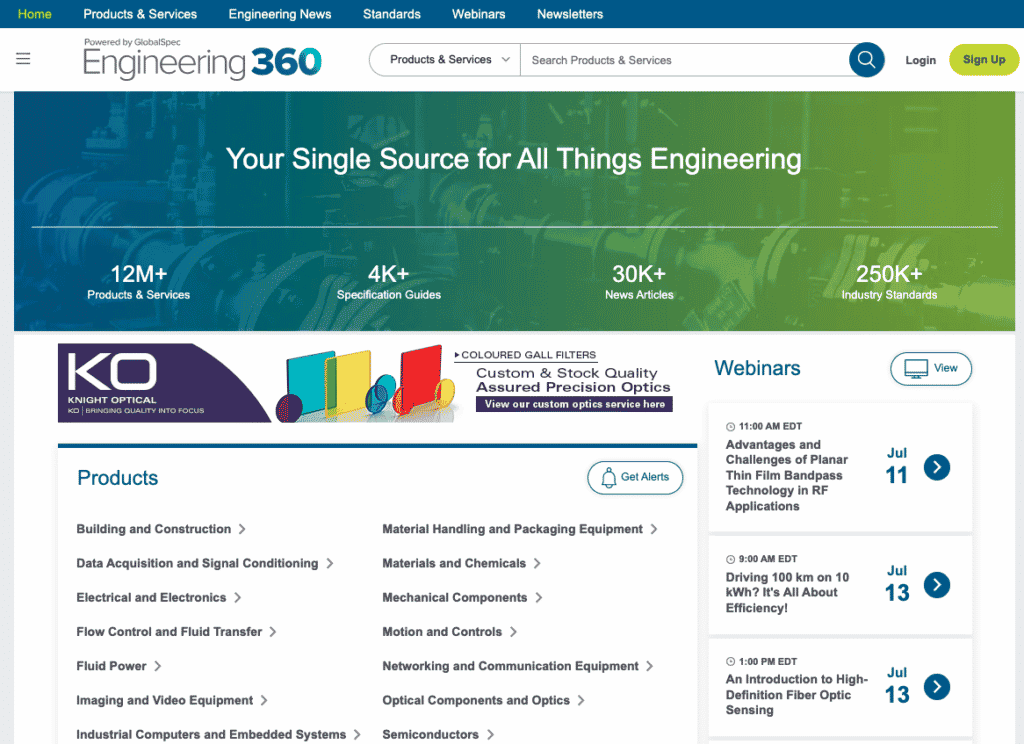 Your Single Source for All Things Engineering
Among all the manufacturing directories, Engineering 360 is like one of the biggest in terms of traffic and readers. It's worth listing your manufacturing company here.
WHAT: Create a company profile
WHERE: USA: 29%, India: 21%, UK: 3,5% and the rest is evenly distributes among the rest of the world.
NDT ORG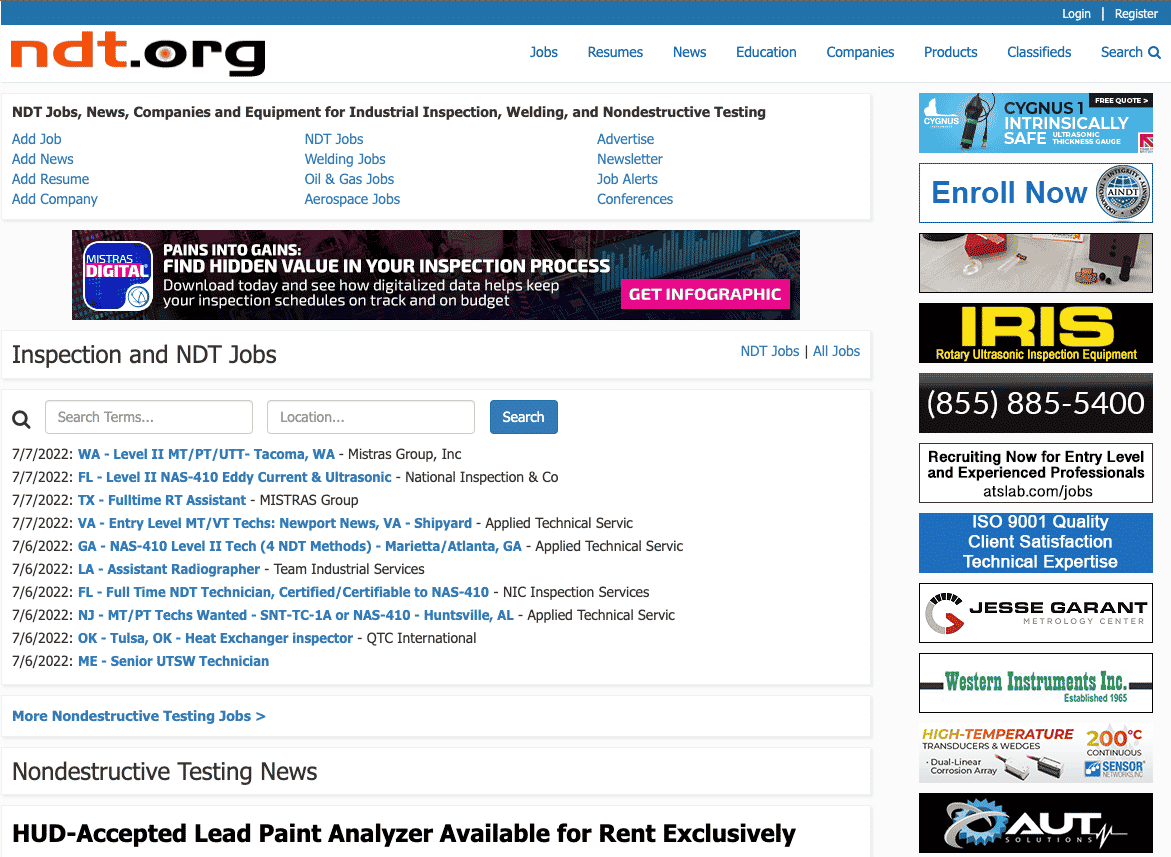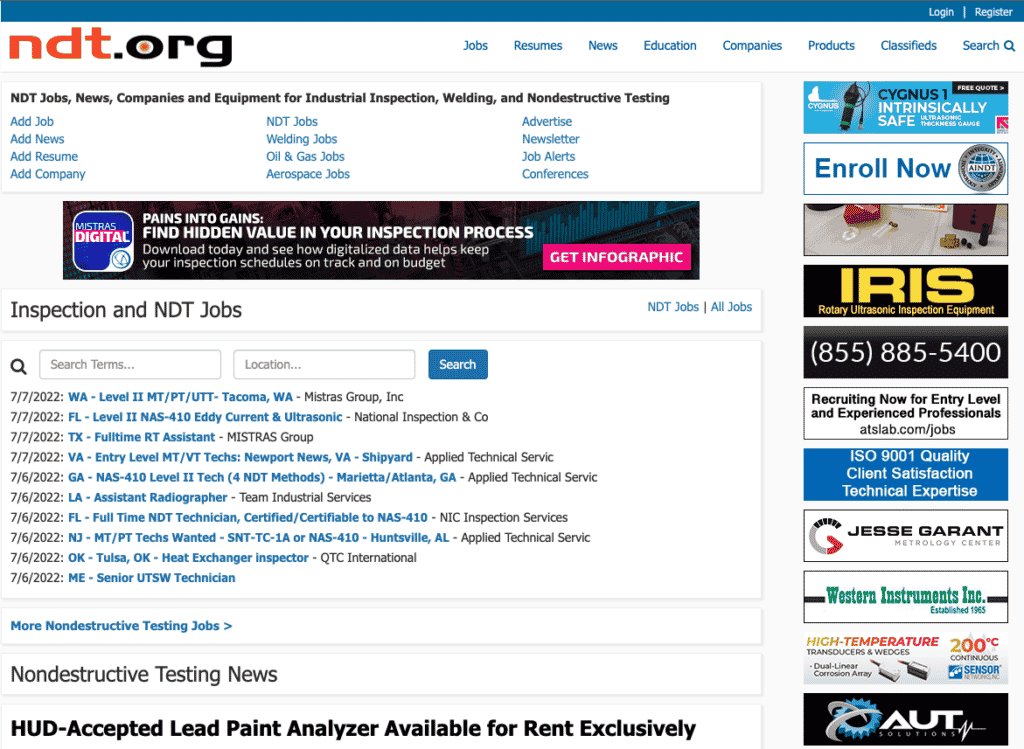 NDT.org is essentially a classified ads platform where you can create your company profile and promote job openings, services, and products.
WHAT: Promote your company services, products, and job openings.
WHERE: 10K visitors per month (US: 65%, Canada 5%, India 6%, AUS 5%, NL 5%, UK 5%, Germany 5%, etc.)
Fabricating & Metal Working Supplier Directory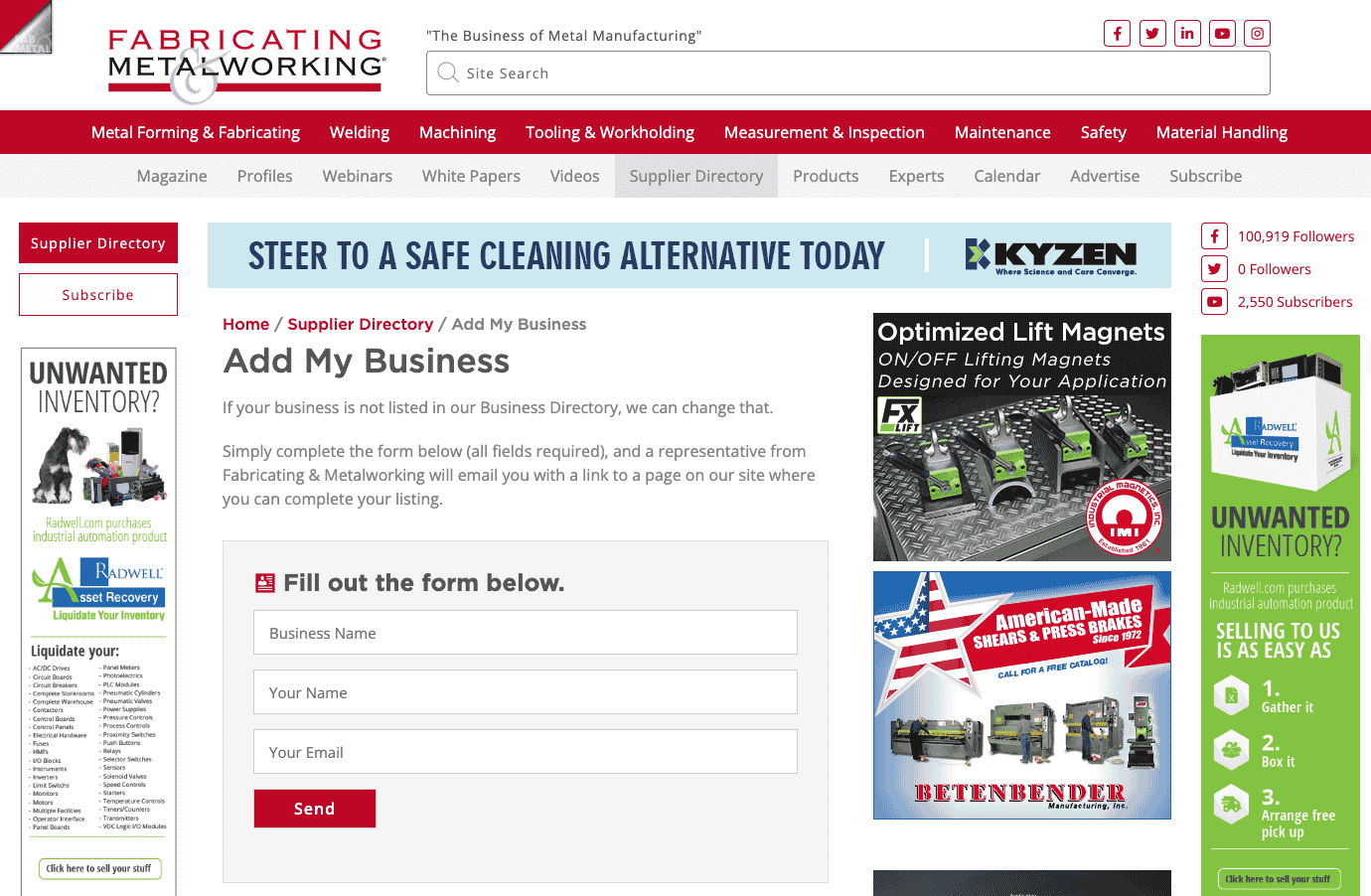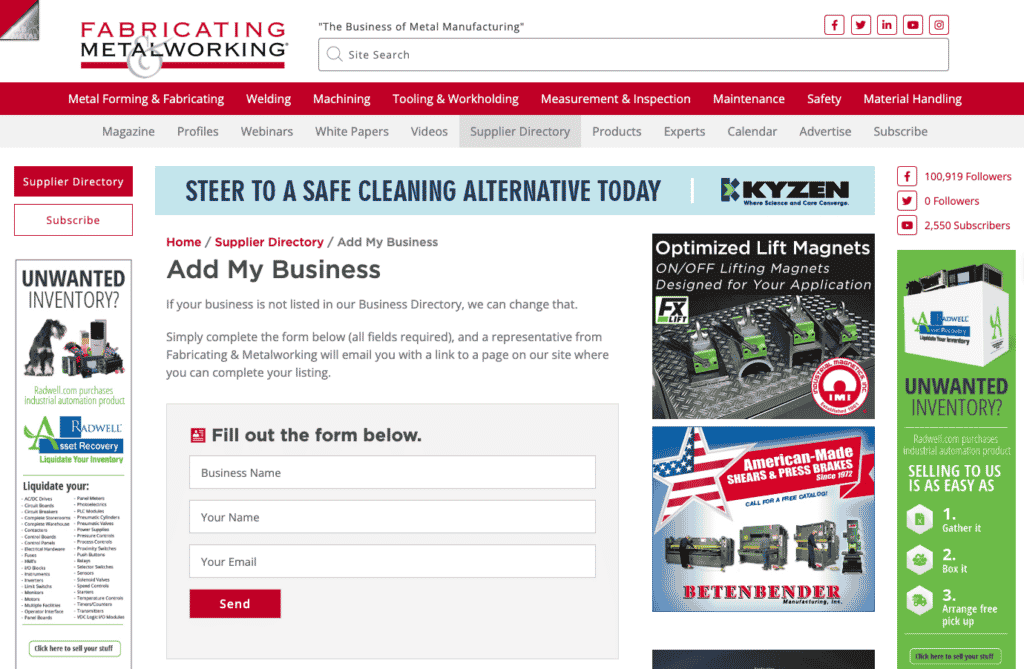 Fabricating & Metalworking is a news site that covers everything from metal forming and fabricating, welding, metal cutting, tooling and workholding, measurement and inspection, material handling, maintenance, and environment, health, and safety. Newsletter subscribers receive articles on cutting-edge product news and competitive operating solutions to help improve processes, automation, product quality, equipment reliability, operator safety, and business profitability.
WHERE: USA (45%), Canada (5%), India (20%), AUS (4%), UK (4%), Germany (2%)
Create your company profile here
---
Manufacturing Publications
The Manufacturer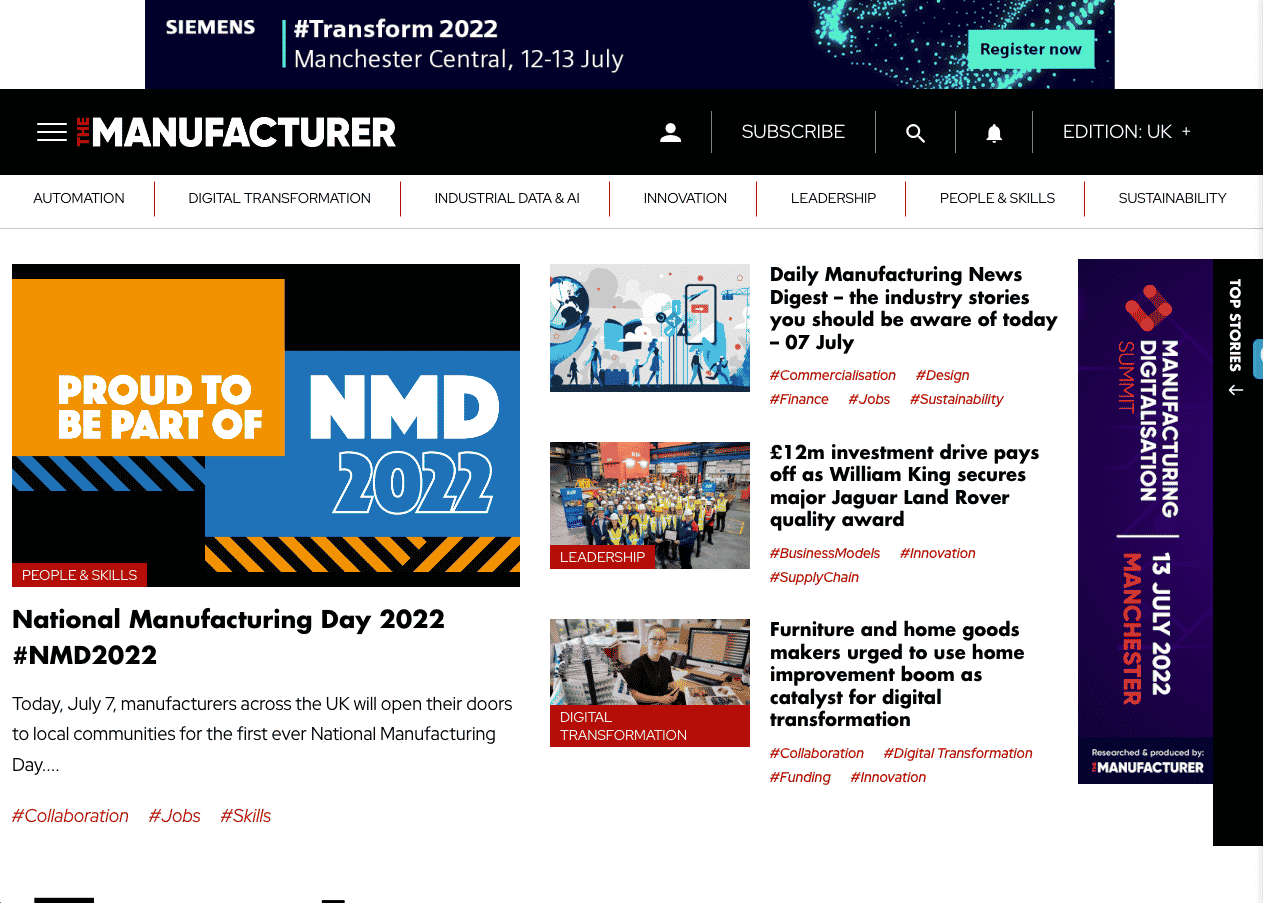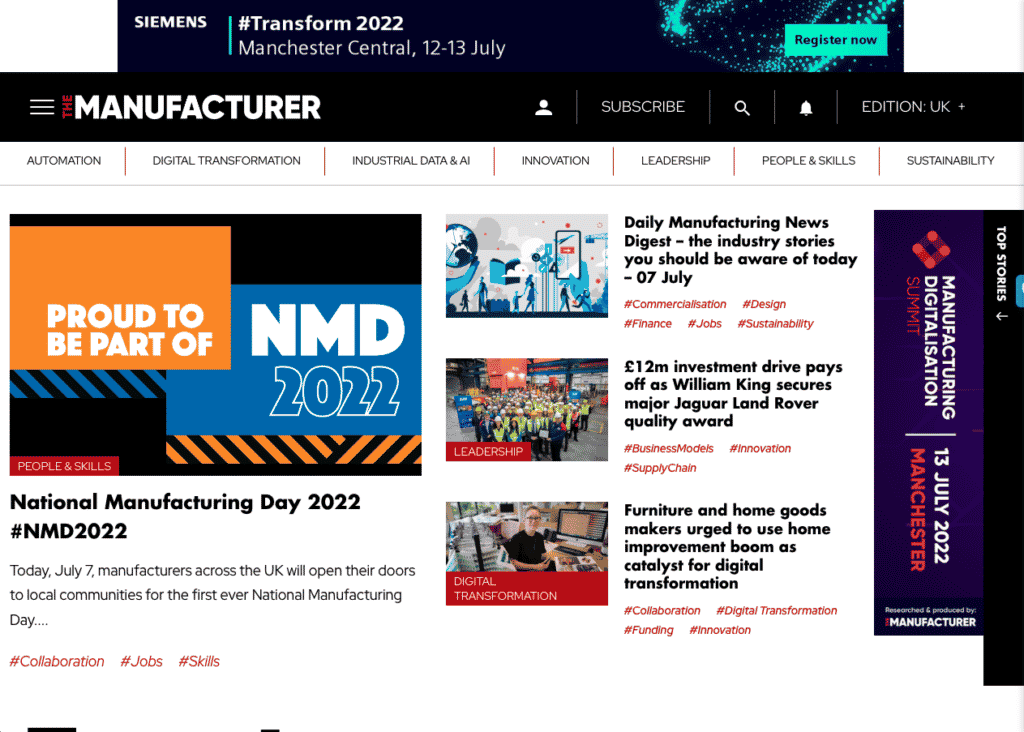 The Manufacturer writes about automation, digitialization of manufacturing, robotics, and leadership across all industries.
Here you can contribute with quality content by contacting the editors and get some brand and product exposure to industries such as aerospace, automative, electronics, food & drink, healthcare, pharma, and many more.
WHAT: Submit Press Releases, Articles
WHERE: 60K monthly visitors UK (20%), US (25%), IND (20%)
The Manufacturing Outlook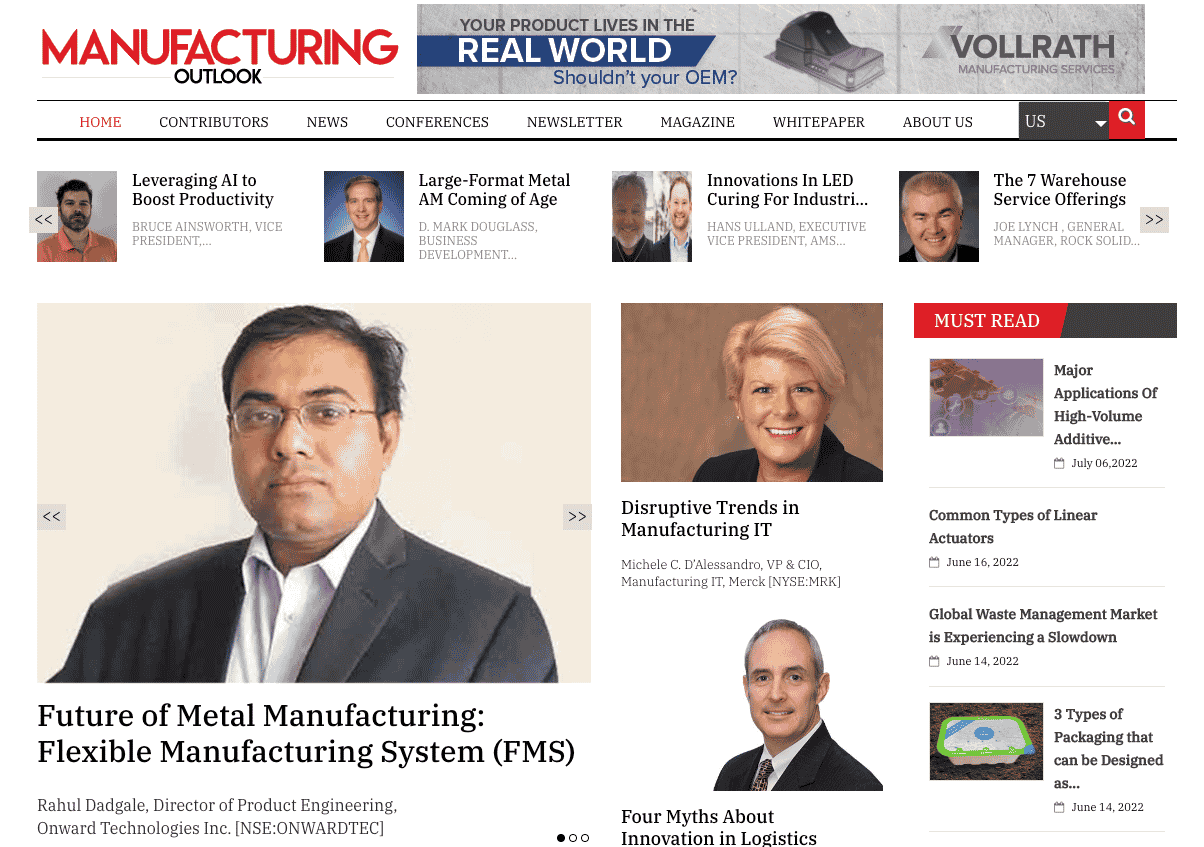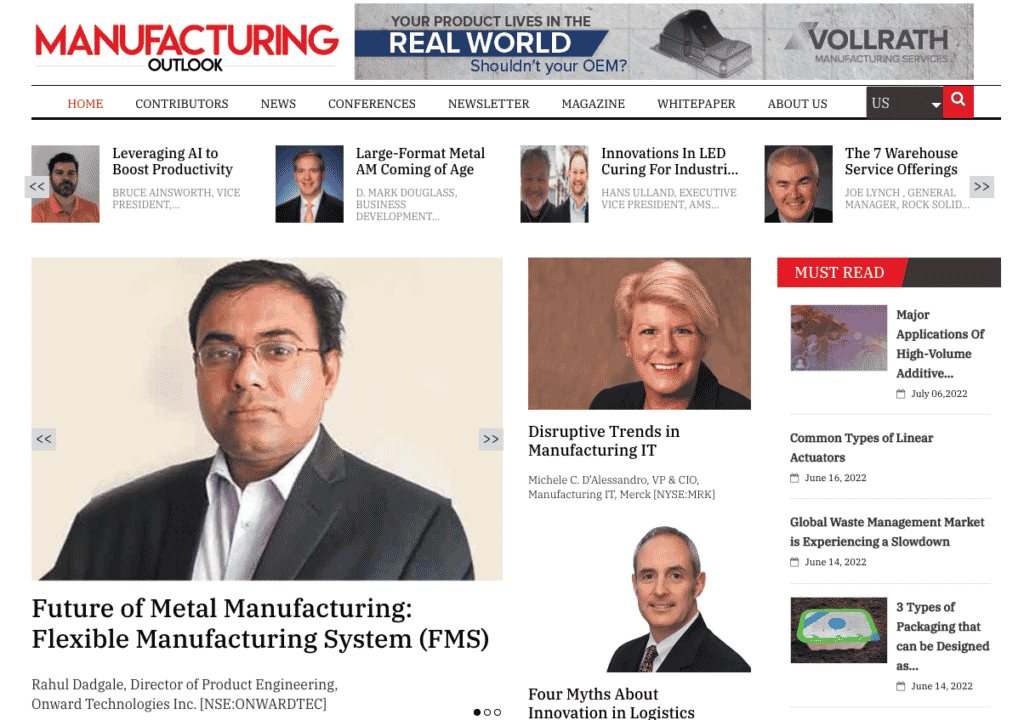 Manufacturing Outlook provides articles for manufacturing executives on topics that relates to improved efficiency, innovation, and profitability for manufacturing companies.
Given the purpose of Manufacturing Outlook, we would suggest creating articles that discusses how your product or services leads to those exact goals, to ensure that your content is relevant for the media's target audience.
WHAT: Submit Press Releases, Articles
WHERE: Mainly US (99%)
Fabricating & Welding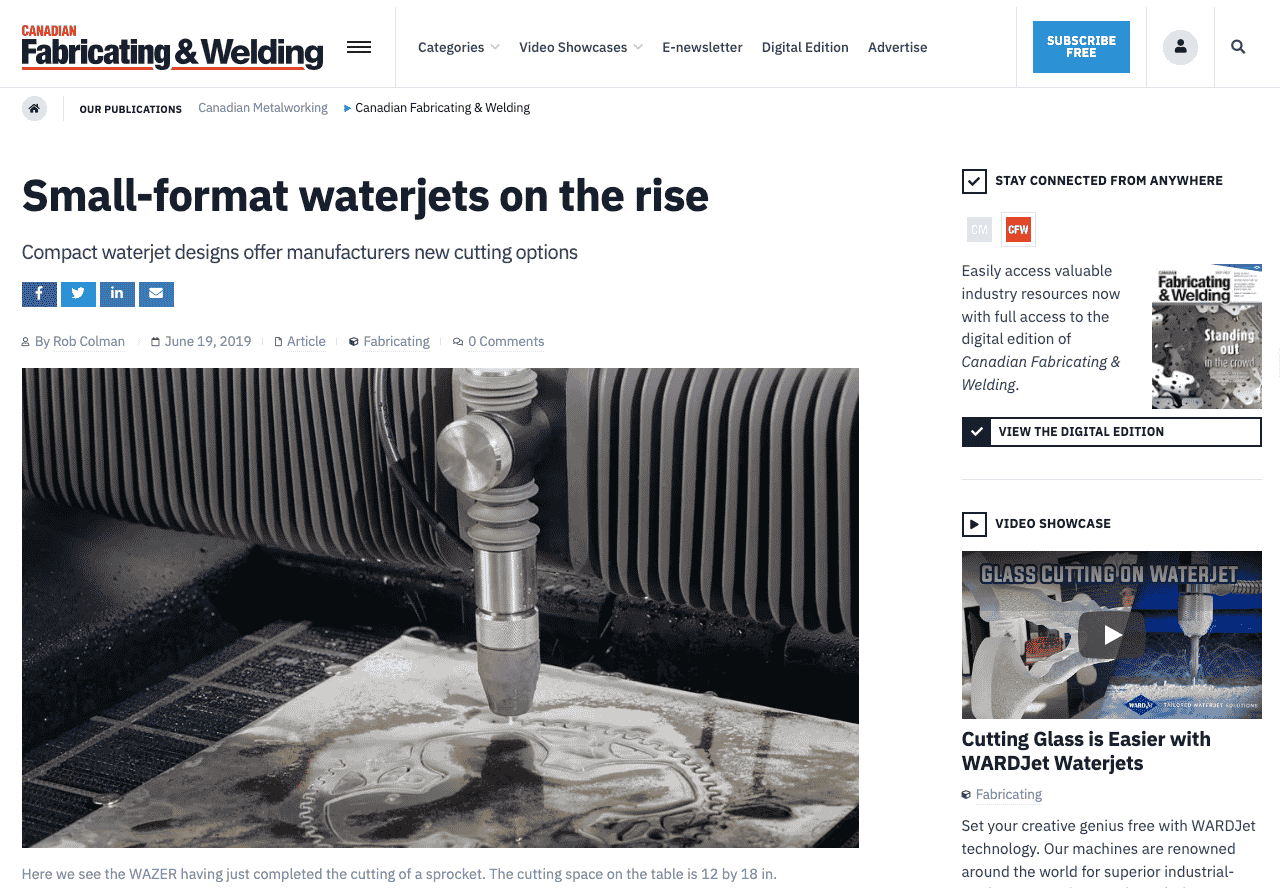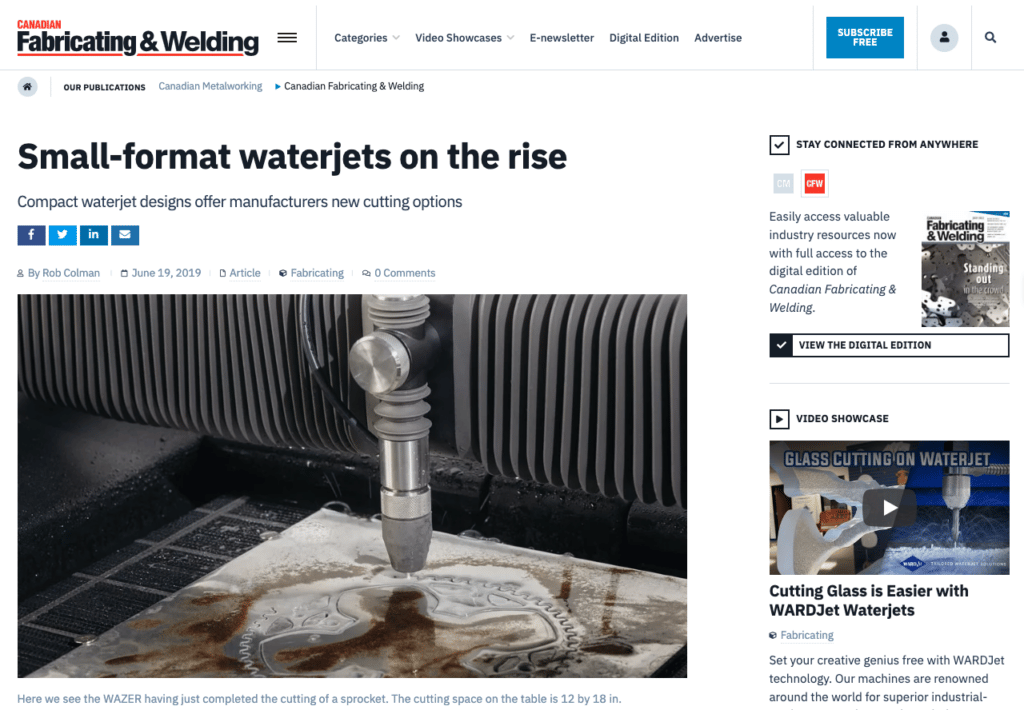 Canadian Fabricating & Welding is an online magazine which, like most similar online media sites, focus on bringing insights that help manufacturing executives become more efficient, automated, innovative, and profitable.
The website is mainly focused on the US and Canadian market, and receives only marginal traffic from other markets. They provide promotion and advertising packages for companies to be promoted in their print magazines and website.
So if you are focused on the North American market this would be a great place to share articles that revolve around how manufacturing companies can become more efficient using your products and services.
WHAT: Advertising in print magazines and website.
WHERE: Canada (30%), US (40%)
Contact Editors For Advertising Here
Modern Machine Shop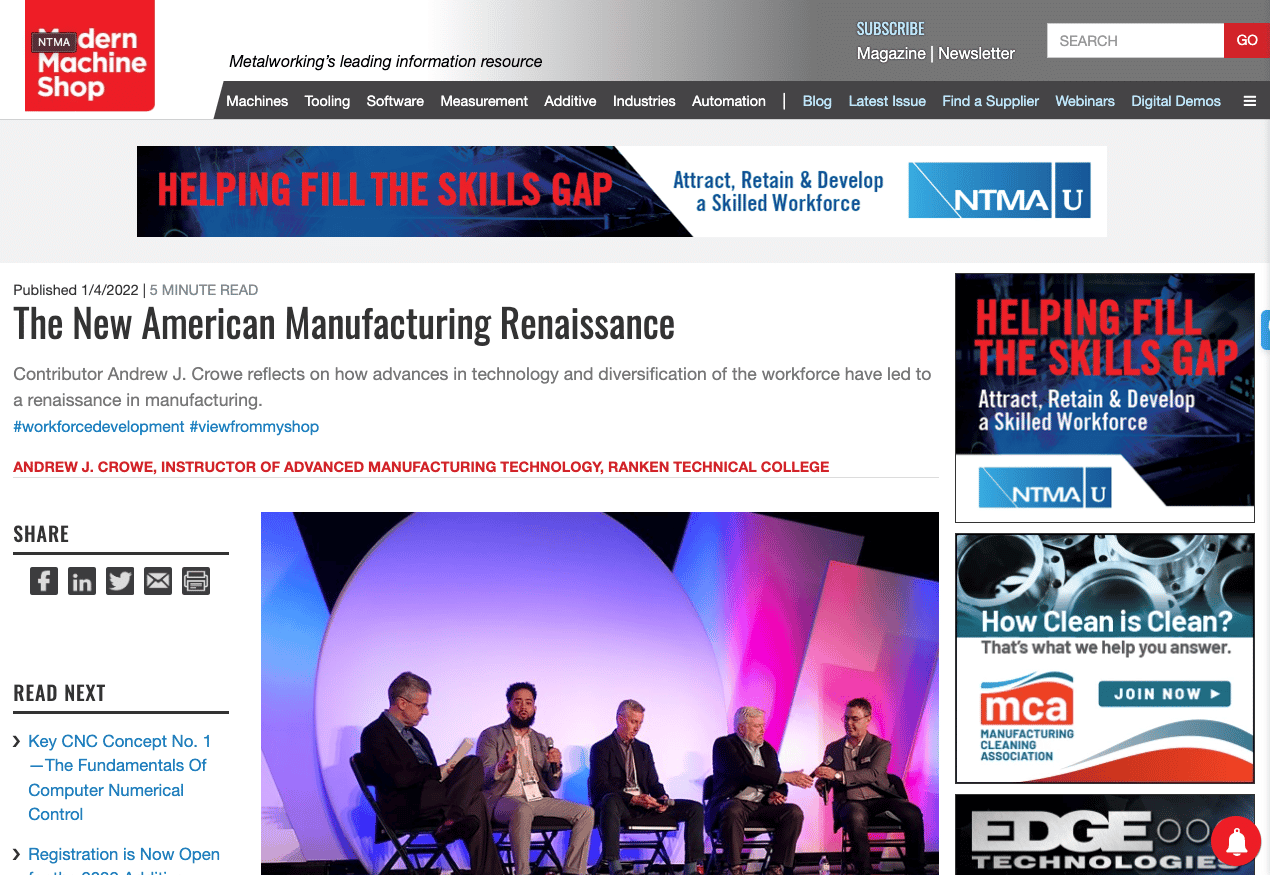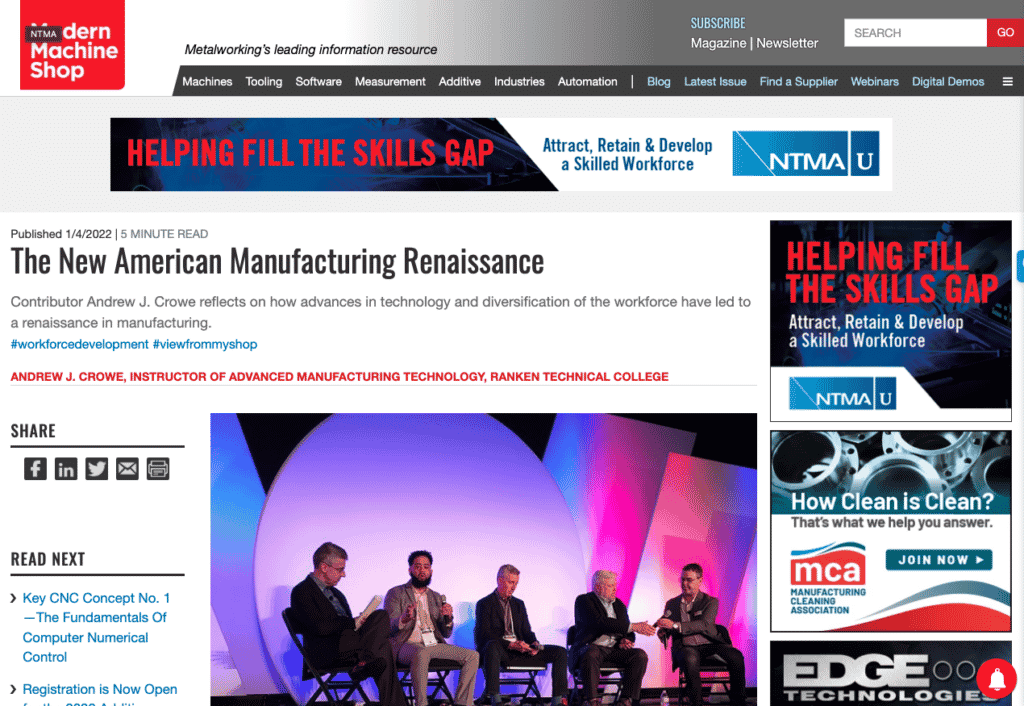 Metalworking's leading information resource
Modern Machine Shop is par of Gardner Media. The websites covers virtually all industrial segments, and fairly well visited with approximately 60K monthly visitors.
WHAT: Submit articles and get listed in supplier directory
WHERE: USA (55%), Canada (3%), UK (3%), India (13%), Other
See Editorial Submission Guidelines
The Fabricator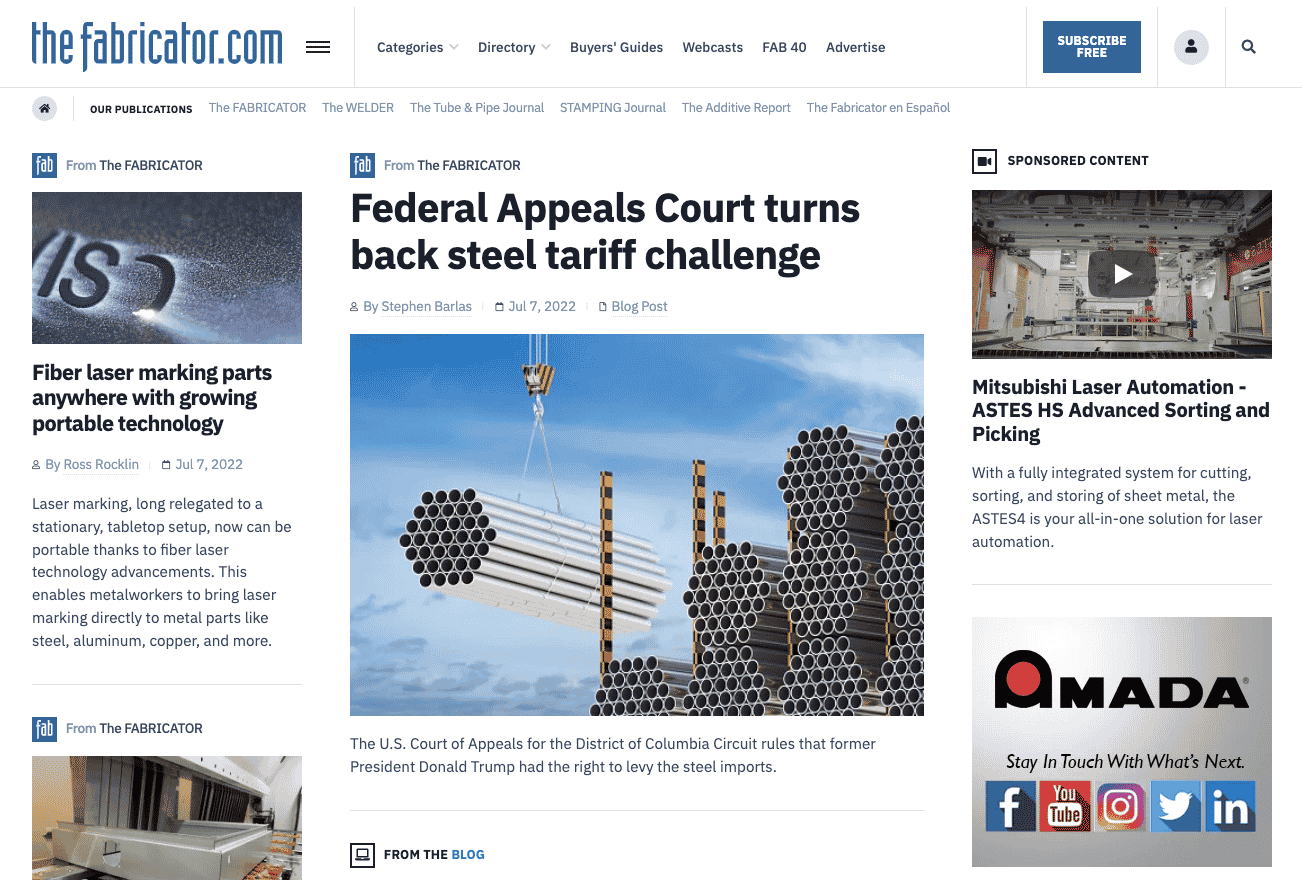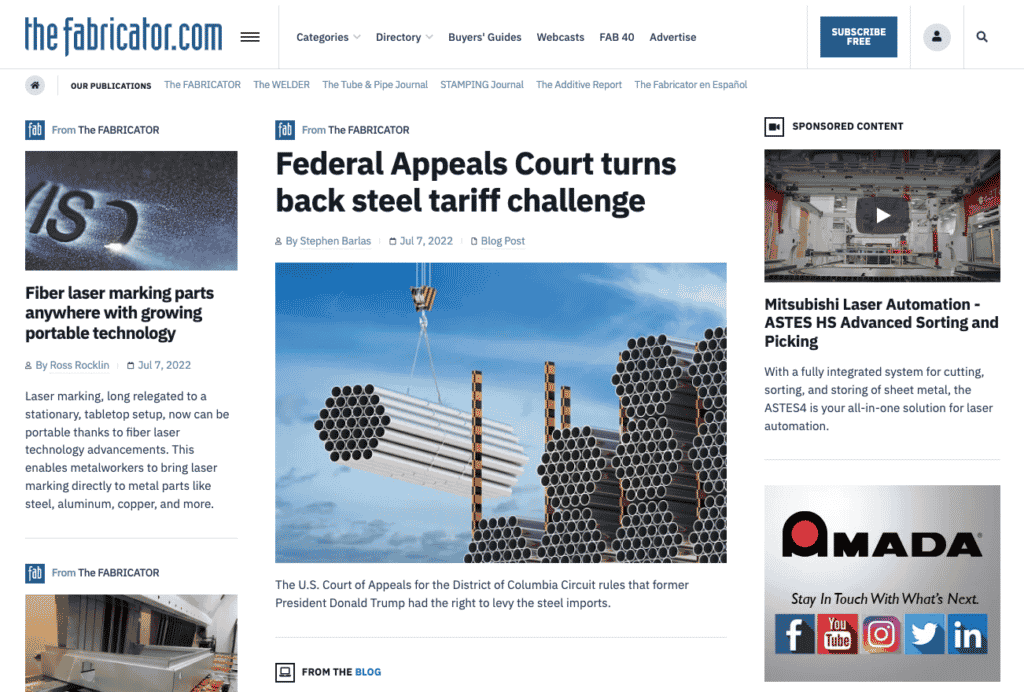 Creating a company listing on The Fabricator will allow you to list your products as well and create your virtual showroom. After picking your industry, you will see that the product specifications relate to your industry, which we thought was quite insightful.