How to create content for your B2B target prospects that helps them to solve their struggles and buy your service.
77% think the process of buying in B2B is hard. Your content needs to help the buyer make it easy.

Gartner
Content is valuable because it builds brand awareness, provides value upfront, has the potential to provide Google traffic, gets shared, and provides visitors an entry point to your business.
More than 75% of website visitors leave and never return. Get started with building the valuable content that teaches your ideal customer profiles to solve their biggest frustrations and they will keep coming back for more and and turn into high-quality leads.
Create Content That Helps Solve The Five Biggest Struggles
It seems simple… but the best strategies are. That's why they work! Just focus on these 5 steps to sharpen your content marketing game:
Step 1 – Start with your Ideal Customer Profile
Step 2 – Five Frustrations
Step 3 – Teach to Solve
Step 4 – Offer a Bribe
Step 5 – Write for You
Step 1 – Start with your ideal customer profile
If you don't have your ideal customer profile (ICP) defined, then your content strategy risk not producing the results you want.
If you haven't defined your ICP, you can read our guide on "How To Identify Your ICP".
Step 2 – What are the 5 biggest frustrations?
Your business is delivering services to automate the main IT Support processes in service and production companies.
"Michael" works in IT support in one of these target accounts that fit your Ideal Customer Profile.
We need to figure out what Michael's 5 biggest frustrations are and interviewing an IT Support manager in a few of your current ideal customer accounts will make this a little easier for you and avoid making assumptions that turn out not to be true.
If you were listening to Michael complaining about his frustrations of helping his colleagues with computer and network problems, what would he be complaining about?
What does Michael spend most of his day doing? What are the most frequently occurring tasks? Which tasks take up most of his time?
Examples of struggles could be:
The increased need for home workstations and mobility to support employees working from home. This has implications for how IT Support updates software and security on the repote computers.
Another example is the increased use of online software tools used for project management, task management and crm, which can be a major problem for security and protection of personal data.
Now that you have a good grasp of what Michael's 5 nuggets struggles are we can embark on building our content and "Teach-To-Solve" our ICP's biggest struggles.
Step 3 – Teach To Solve
For each of the 5 frustrations:
Create content that speaks to the frustrations that Michael has.
Bridge Michael's frustration by showing him how to solve this problem and the solution he needs.
Write-for-you, something that YOU find enjoyable and educating to read.
Have someone else on your team or in your circle of network, read it and confirm that it's enjoyable.
Examples of the frustrations of an IT-Support Manager
"The challenges of increased need for mobility and home workstations"
… and subheadings could be:
"How home workstations and mobility challenge your network security"
"How home workstations is challenging secure client software and security updates"
Another major frustration for IT Support could be
"The network security challenge of increased use of online tools (SaaS)"
Step 4 – Offer A "Bribe"
Prospects would want to leave your website with the insight and learning you provided them.
The valuable content you have provided they need to keep for their buying journey, and to share with their colleagues.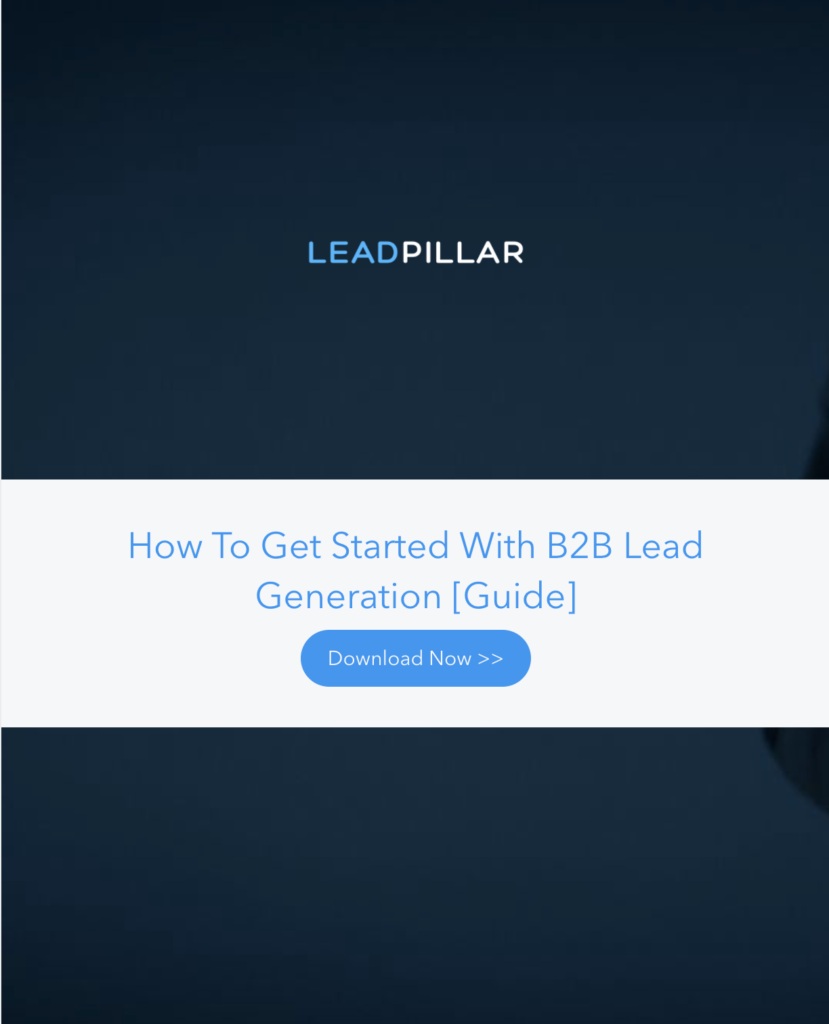 They may also want to download your content for later consumption or as a guide and checklist as they continue their buying journey and search for a solution to their struggle.
It is important that you "checklist", "guide", or "whitepaper" explains
The problems that you solve
The struggles and how to solve them.
Book a call / demo, and where to find additional resources
This content will be shared via email and therefore important that readers can find a way back to your website for more resources.
Step 5 – Set up forms to capture contacts from downloads
When giving away your "bribe" or "lead magnet", use forms to capture the leads and the opportunity to guide your ideal customers onwards in their buying journey.
If you are just getting started with B2B lead generation, we urge you not to get started with big CRM enterprise tools and eMarketing addons, just pick a low cost or free version of a tool you can grow in and easily integrate with your current CRM, if you have one. We suggest Hubspot CRM (Free), or Active Campaign to start with.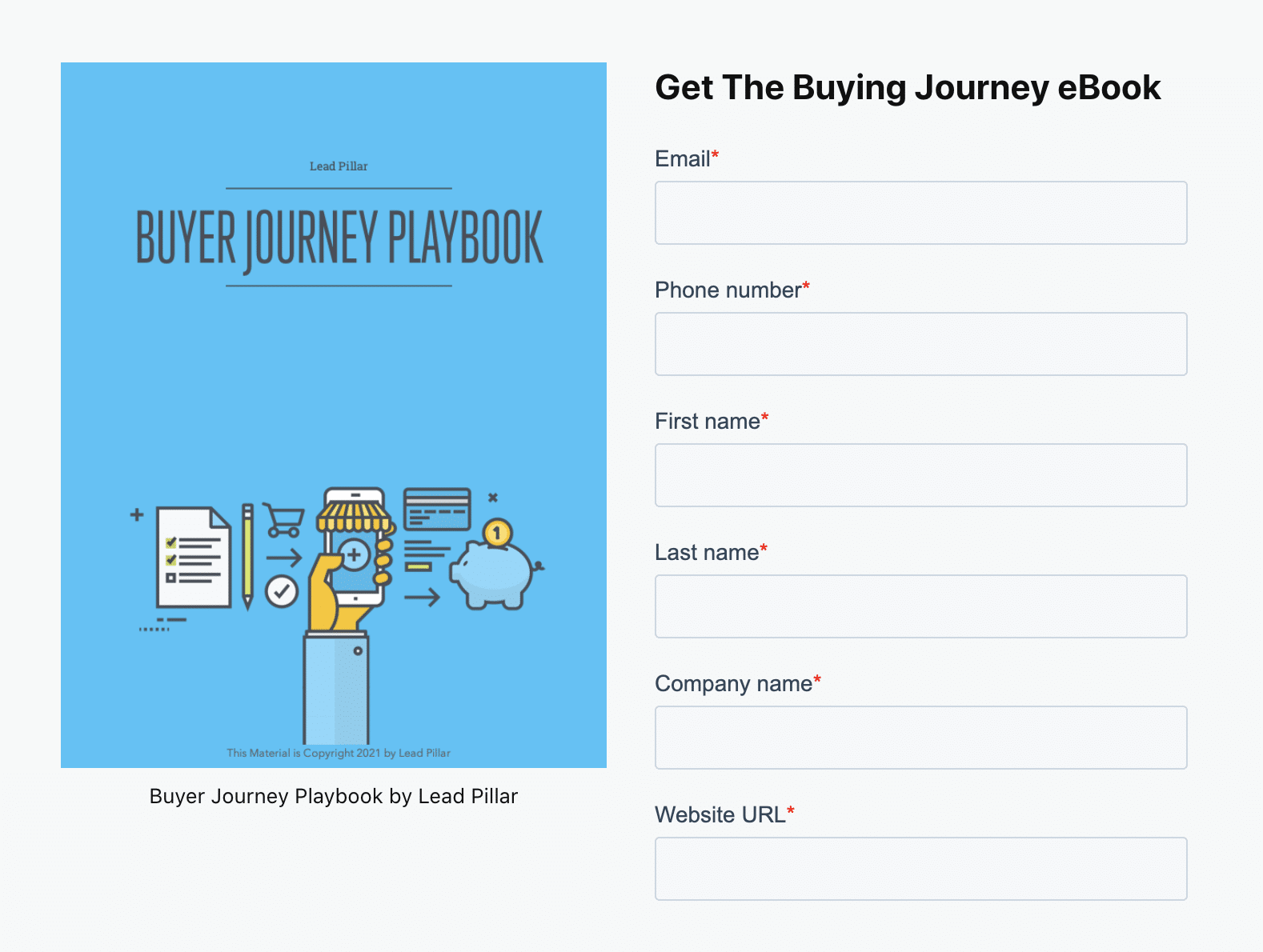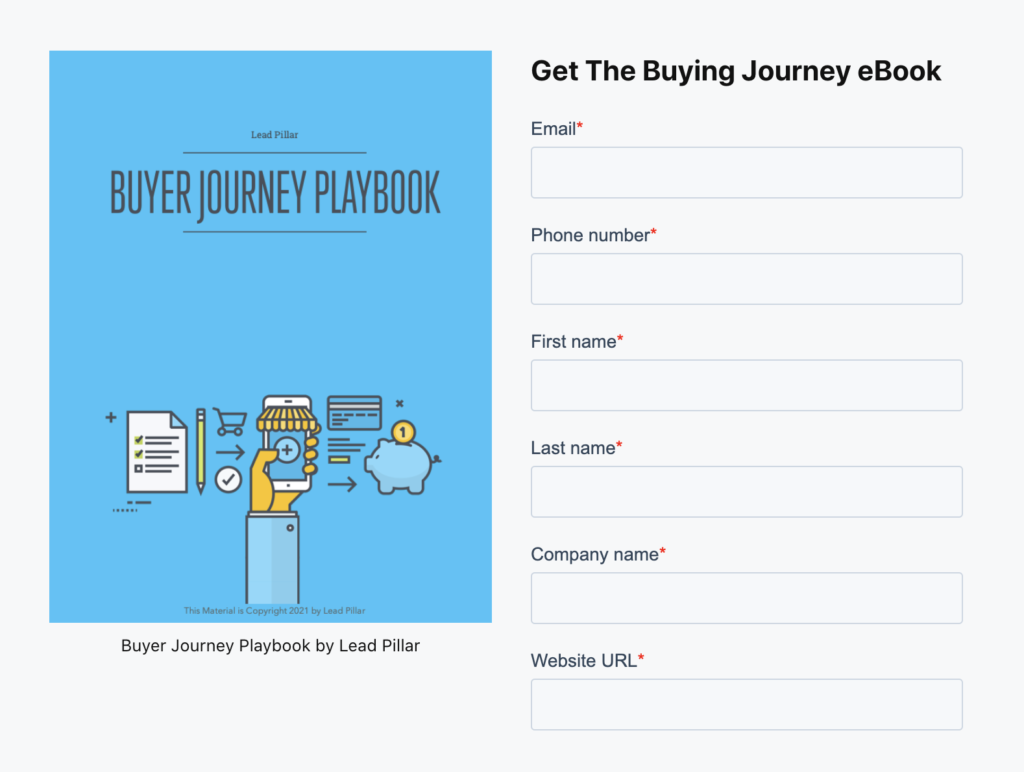 A Few Things To Consider When You Create Your Content
77% think the process of buying in B2B is hard. Your content needs to help the buyer make it easy.
Only 17% of the time spent on sourcing a solution is spent with suppliers. By providing the best guidance through the buying journey, you may get more time.
In B2B purchases there are 6-10 decision makers, on average, that need to align, so you need to create content that caters to key decision makers to help them align their requirements and perception of the solution.
A large investment means more risk and need for proof-of-solution. You need to showcase the performance of your solution to reduce the risk perception.
Your content strategy has the purpose of teaching your ideal prospects how to solve their problem, which means showing you understand their problem, who in their business is affected by it, and what a solution looks like.
Related Articles